BUY NOW button is at bottom of page.
When was the last time you had a professional headshot taken (selfies on a cell phone do not count)? It's probably time. I'll be set up to take photos in at the show. You may know me as an International Quilt Instructor or for my free monthly VidCasts, but for the past 3 years I've been studying Portrait Photography. And I LOVE taking photos of women (and men too). I see their beauty and love capturing it in a photo so they can see it too...it's all in the posing and lighting. And I'm ready to take YOUR photo.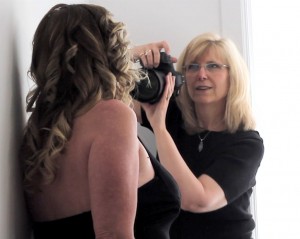 Let's get a great headshot that captures your personality.
#1 Mini Headshot Session - $120 ($100 if booked by December 15 - $110 if booked by January 15)
Appointments will be 15-20 minutes and are on a first come/first served basis. You'll receive a fully edited high resolution digital image for print and websize digital image. These will be emailed to you. Additional images will be available for purchase. Once booked, you'll receive an email with your scheduled appointment time.
It is critical that you arrive on time.
If you arrive late, you might not be able to have the full photo session.
NOW FOR THE EXCITING PART – you'll get a chance to look at your photos and select your free Digital photos. The ones you look at will be unedited…but the ones you receive will be fully edited to show the best you. You're welcome to purchase additional items like more digital photos, prints, and books. Individual photos start at $85USD. Payment – Check, Cash or credit card . Delivery – If you have selected Digital Images, these will be emailed to you. If you chose printed items, these will be mailed to you. Please note this is a non-refundable booking fee. The schedule will be set up several weeks before the event. You'll receive an email with your date and time slot. I'll do my best to accommodate you.