Why would you want to take time to have a Portrait Photo Session with me at a Quilt show?
1. It'll give you a mini break to sit and recuperate before going back to see more quilts, and it'll be fun! I can schedule appointments before and after classes if necessary as long as I can get to the Studio space.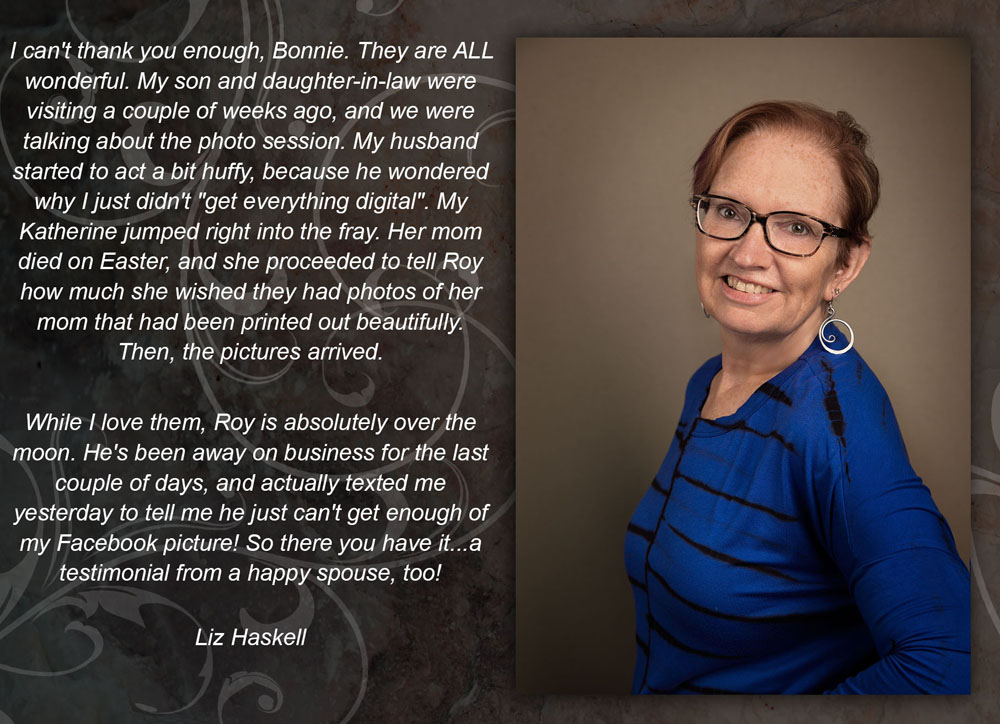 2. You need to document your existence. Do you have a treasured old photo of your grandmother? Not to be morbid, but how will your family remember you when you're gone? Will it be from a photo taken 15 years ago (back when photos were actually printed) or will it be from a candid selfie?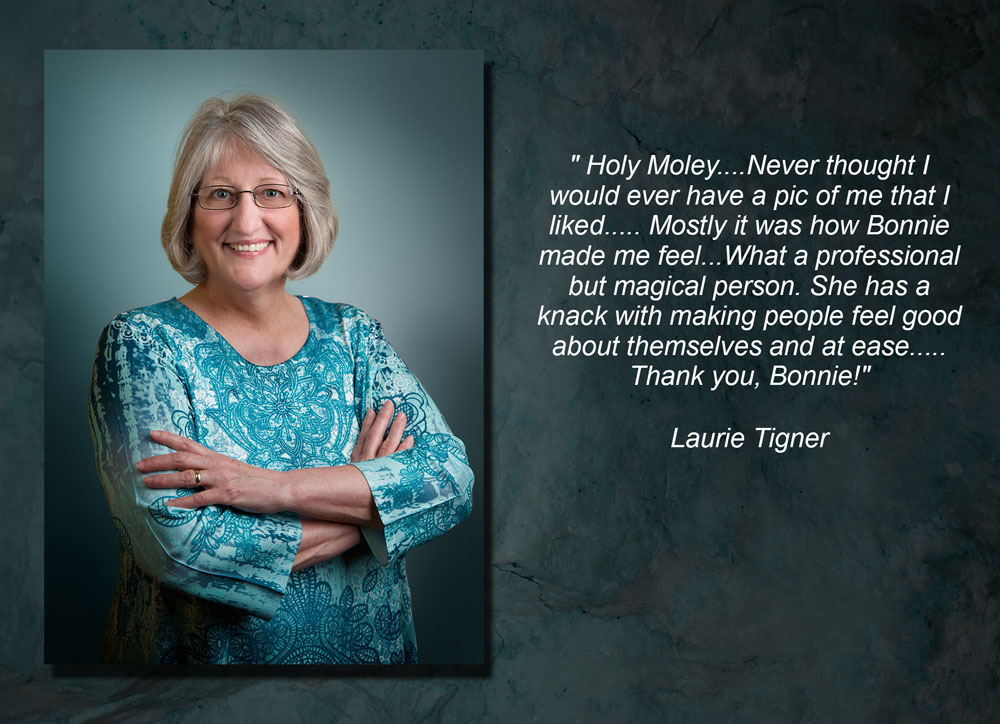 3. Need a confidence booster? I don't know how many times I've heard "You made me feel so good about myself." I've studied posing and lighting so I can get a really good photo of the best you. And I always add my Magic Touch to polish the photos to soften wrinkles and blemishes (and remove a pound or two if you want me to).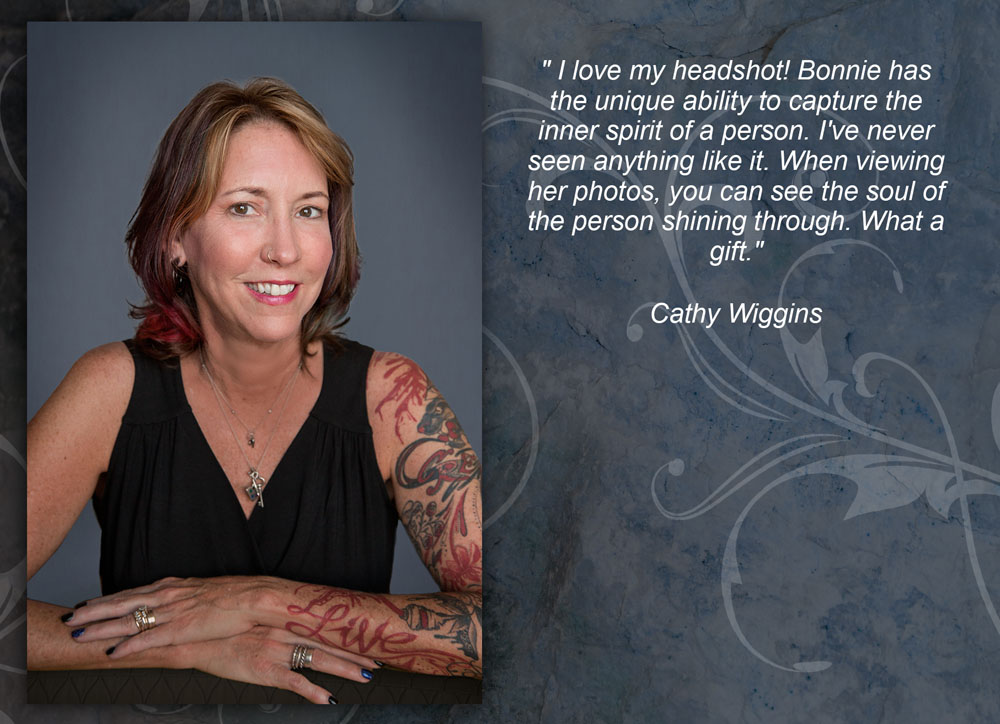 4. How about a getting a great photo for Facebook, your website, blog, class promo or your new book?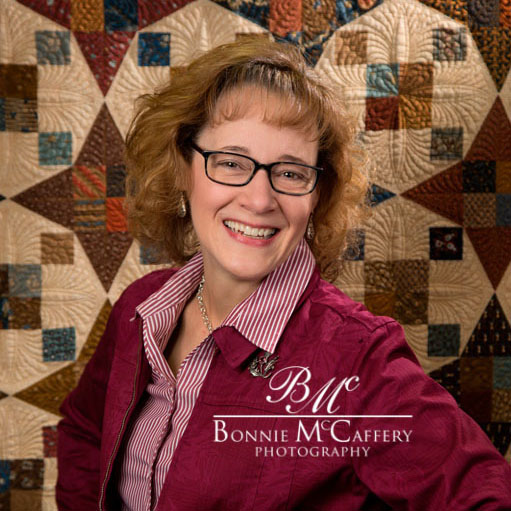 5. And even better still, Road To California has given me permission to photograph people in front of their quilt. If you have a quilt in the show, we can take you photo with your quilt. This will need to be done while the show is closed. There will be a limited number of this type of Photo Session available.
Here's How it Works
2. About a month before you'll get an email with more details including your scheduled date and time for your appointment.
3. Once I get there I'll text you where I'll be taking the photos. Road To California has been kind enough to give me a space to do this onsite.
4. You'll come for your appointment time (don't be late). I'll take a bunch of photos of you. Don't worry. I'll pose you and make you look good. I've studied hard and know some tricks!
5. Then we will take a look at your photos and you'll select your photo(s). One or two digitals are included in your session fee depending which type of session you choose. You're welcome to purchase additional photos.
6. About a 6 weeks later (I will have a lot of photos to edit) you'll receive your photos.